Report Writing: Recommendations
How do I edit my Location, Task, Time and Cost lists?
This lesson will show you how to Add, Edit, Delete or Sort items listed in the Recommendation drop down list of Locations, Tasks, Time, etc.

Adding an extra Location/Task/Time

1) From the Profile go to section 3. Report Config > Location/Task/Time/Cost & Property Description Lists > Settings.







2) Select a heading. We've selected Task in the image below to show the items available.

Note: The Green arrows on the left let you move items to change the display order. Click on the edit or delete icons to make changes or remove items from the list.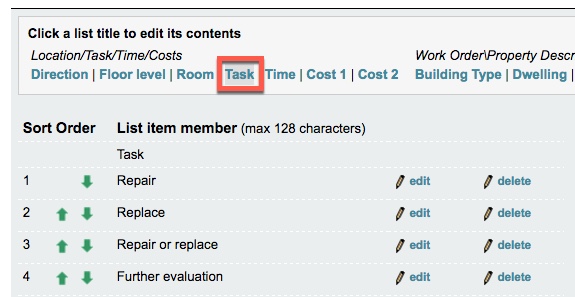 3) To Add to the list click the Add a New Item button at the bottom of the page.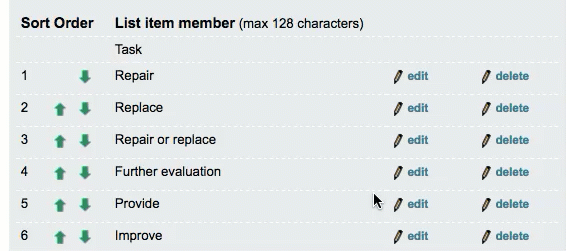 Here is what our new list items look like when we select a Horizon Recommendation.
The New and Edited items are instantly available for use in our report.